David A. Miller, Esquire
Retired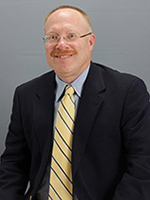 David A. Miller, Esquire is the former owner and principal in the Miller Law Center PLLC, Pottstown, Pennsylvania. He has been a practicing attorney for over twenty-two (22) years. Mr. Miller is admitted to practice law in the Commonwealth of Pennsylvania and in the United States Federal court for the Eastern District of Pennsylvania. He completed his undergraduate degree at York College of Pennsylvania in 1978 where he was a three (3) year Army Reserve Officer Training Corps (ROTC) scholarship student.
Mr. Miller served on active duty with the United States Army for over eight (8) years attaining the rank of Captain. During his active duty service, he was commissioned as a Regular Army officer (Armor Branch). His military awards; include among other awards and decorations, the Meritorious Service Award (2nd award) and the Army Commendation medal (2nd Award).
After leaving active duty, Mr. Miller attended Widener University School of Law graduating with a Juris Doctor degree in 1993. While attending law school, Mr. Miller was a member of the Mo Levine Trial Advocacy Honor Society. Upon his graduation from law school Mr. Miller entered the reserve military service with the Pennsylvania Army National Guard and after honorably completing over twenty-one (21) years of active and reserve service, he retired from military service in 2005.
Mr. Miller concentrates his law practice in the areas of family law, and personal injury. He also actively counsel's clients in other areas in the general practice of law to include wills and trusts, business and employment law, and minor criminal matters. His practice is well balanced throughout the local tri-county (Berks, Chester and Montgomery) area of southeastern Pennsylvania.
A resident of Pottstown, Pennsylvania Mr. Miller previously served his local community as a member of the Pottstown Borough Council. In his younger days Mr. Miller attained the rank of Eagle Scout (at the age of 13 (thirteen); the Boy Scouts of America's highest rank.
Mr. Miller is an active supporter of the Army "A" Club, and believes strongly in the mission of the United States Military Academy in training the future leaders of tomorrow's Army and the United States of America. Mr. Miller currently serves as a civilian liaison / field force member to the United States Military Academy (West Point) – Department of Admissions office.